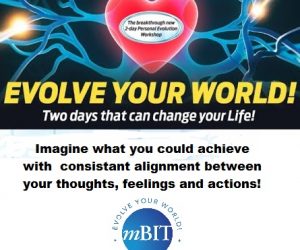 – Personal Development Workshop
Do you sometimes suffer from conflict between your thoughts, feelings and actions?
Find yourself not acting upon or sabotaging your dreams, goals or plans?
Do you have trouble making decisions or stopping unwanted behaviours or habits and don't know why?
Or sometimes feel like something is missing and you're not fully connected with your deepest inner self?
Latest neuroscience research shows you have 3 brains!
The implications are profound.
Learn to tap into the power of your head, heart and gut intelligences and generate emergent wisdom.
Learn how you have complex and adaptive neural networks or 'brains' in your heart and gut.
Based on 3 years of behavioural modelling research, this workshop brings deep insights into how your multiple
brains produce internal conflict and what you can do about it.
Neurogenesis-Your gut and heart brains are able to learn and grow new neural pathways and you can actively
educate them for greater intuition and better decisions.
How to balance the autonomic nervous system through the mBIT
Balanced Breathing method to quickly relieve stress.
There is a way to use your neural networks in their 'highest expression' and the implications of this are profound!
To Book your place on this cutting edge transformational training here at 2 & 6 or to find out more about how mBraining will enable you to change your life for the better!
E mail info@revealsolutions.co.uk
Phone the office 01452 523822
Call Reb on 07790 885086
Imagine what you could achieve if you had consistent alignment between your thoughts, feelings and actions.